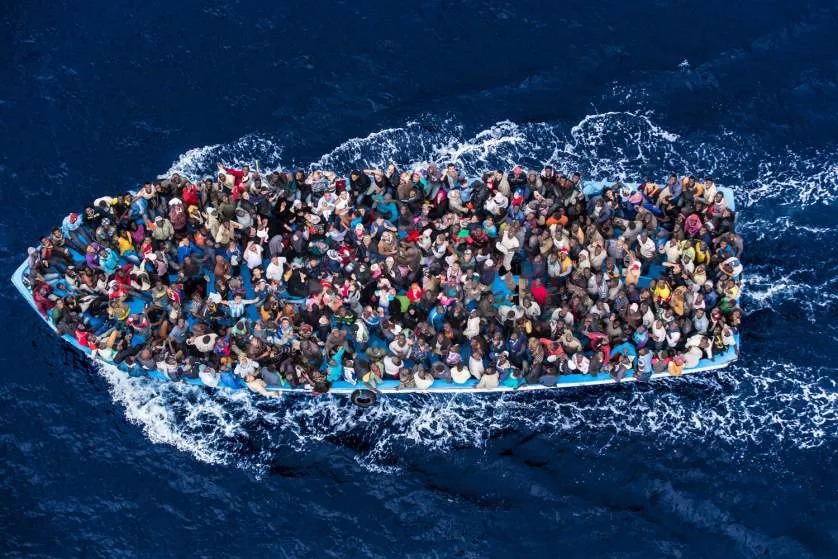 Today, on World Refugee Day, IFMSA wants to raise awareness about the struggles and difficulties that refugees face, acclaim their strength and courage and call for the global community to support the ones in need.
A refugee is, according to the 1951 Refugee Convention,  a person, who "owing to a well-founded fear of being persecuted for reasons of race, religion, nationality, membership of a particular social group or political opinion, is outside the country of his nationality, and is unable to, or owing to such fear, is unwilling to avail himself of the protection of that country."
According to the UNCHR Global Trends on Forced Displacement in 2014, the number of forcibly displaced people has reached an all time high, and is still increasing. There are currently 19.5 million refugees in the world, almost twice as many more are internally displaced, and more than half of them are children. 86% of all displaced people are residing in regions considered as less developed, often in camps lacking sanitation facilities, educational possibilities and basic resources such as access to food and healthcare.
People from countries such as Syria, Burma, Afghanistan, Sudan and many more, undertake dangerous journeys in order to find a new home, safe from violence and persecution. Many cross seas without food or water, only to be stranded in their vessels as they are prevented from entering other countries. Others walk over mountains and deserts, swim across lakes and rivers, hoping somehow to find a safe haven. Thousands of lives have been lost on these dangerous routes, an issue that IFMSA has addressed in a previous statement.
Neither conflict affected areas nor the journey to a safe settlement provide optimal conditions for healthy development. Problems such as overcrowding enhance the risk of diseases, vaccination programs are disrupted, and psychological and physical traumas can sometimes set a permanent mark. Their home country might not be able to meet their needs, while other countries might not be willing to take on the responsibility. The access to health care is often further impaired by amongst others legal, economic, and linguistic barriers,  as well as the prevalence of discrimination and lack of understanding among health care personnel.
As far as history tells, human beings have moved from one country to another in search of a safe place to call home. Having a home is an amazing privilege that we enjoy, and with this privilege, we are called to help others in their plight to find a home. As medical students, we have chosen a profession with the aim of helping people and alleviating suffering. We will meet refugees and displaced people as clinical practitioners no matter where in the world we work, but we don't have to wait until then to take action.
IFMSA recognizes the challenges and the needs of humanitarian assistance among populations in conflict affected areas, as well as the difficulty to accessing health care even when arriving in a safe country. But we also believe that medical students can play a key role in improving the wellbeing of vulnerable populations already today. Through our program on Dignifying and Non-Discriminatory Health Care, and many different projects, we work to promote understanding, affect decision makers and help the ones in need. Join us in our mission to create a more humane, fair and healthy world!
Entry written by Talitha Thomas (Emirates Medical Students' Society) and Jessica Zhang, IFMSA Director on Human Rights and Peace (SCORP)
One way to show support: Change your Cover Picture!