International Day of Persons With Disabilities: The Promise of Technology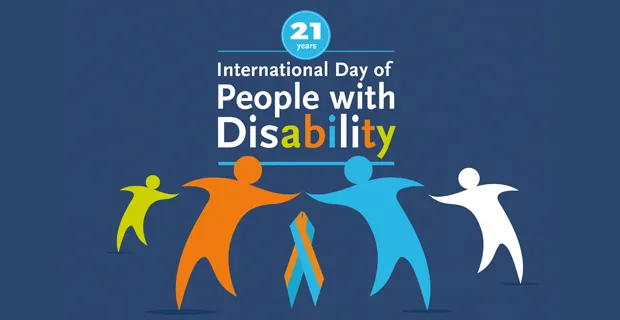 2014 theme ? Sustainable Development: The Promise of Technology
This year the International Day of Persons with Disabilities will focus on the role of technology in:
Disaster Risk Reduction and Emergency Responses
Creating Enabling Working Environments
Disability-Inclusive Sustainable Development Goals
The annual observance of the International Day of Disabled Persons was proclaimed in 1992, by the United Nations General Assembly resolution 47/3. The observance of the Day aims to promote an understanding of disability issues and mobilize support for the dignity, rights and well-being of persons with disabilities. It also seeks to increase awareness of gains to be derived from the integration of persons with disabilities in every aspect of political, social, economic and cultural life.
Throughout human history, technology has always impacted the way people live. The Industrial Revolution ushered in a new age of technology that raised the standards of living of people around the world and their access to goods and services. Today, technology is built in to every facet of daily living. The emergence of information and communications technologies have dramatically increased connectivity between people and their access to information, and further raised living standards.
ICTs have indeed changed the way people live, work and play. However, not all people benefit from the advances of technology and the higher standards of living. This is mainly because not all people have access to new technologies and not all people can afford them.
Today, there are over 1 billion people living in the world with some form of disability.
Around the world, persons with disabilities not only face physical barriers but also social, economic and attitudinal barriers. Furthermore, disability is associated with twenty per cent of global poverty, of which the majority live in developing countries. In spite of being the worlds largest minority group, persons with disabilities and the issue of disability has remained largely invisible in the mainstream development frameworks and its processes.
The observance of this years International Day of Persons with Disabilities (IDPD) provides an opportunity to further raise awareness of disability as a cross-cutting development issue. The theme of this year's commemoration, Sustainable Development: The promise of technology is timely, as it marks the conclusion of the period of the Millennium Development Goals (MDGS) in 2015 and the launching of the new development framework of sustainable development goals (SDGs).
The 2014 commemoration of IDPD will work to harness the power of technology to promote inclusion and accessibility to help realize the full and equal participation of persons with disabilities in society and shape the future of sustainable development for all!
For more:
Let us know what you have planned to commemorate this day!
Orange hugs,
Skander Essafi
IFMSA Standing Committee on Public Health, Director