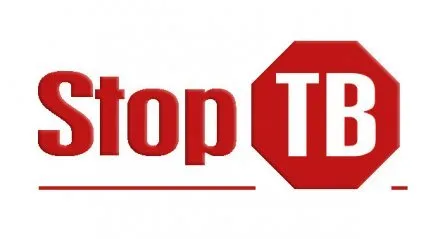 Today, March 24th 2015, marks the world's?Stop Tuberculosis (TB) Day.
Every year, we stand trying to ignite change, trying to gather attention and public awareness, trying to stop?TB – a deadly disease that remains an epidemic in much of the world and that is tightly linked with social, health?and economic inequities. We might not stop TB today, nor in the next few months, but we are confident that if everybody join their forces, implement the adequate policies and offer adapted care,?we can have a healthy planet free of TB in the next decades.
In a world where one can travel and migrate easily, where the number of refugees and promiscuity rates are increasing, where living and working conditions rights are violated, risks of TB transmission are at their highest peak. Together we can work to STOP TB.
The biggest challenge currently faced in the fight against Tb is the?Multi-Drug Resistant TB (MDR-TB). This has become a major global public health crisis, as it is threatening the progress made in the global tuberculosis care, control and treatment success. Resistance can occur through improper use of antimicrobials and is often a result of inadequate treatment regimens, as well as a lack of patients' compliance to finish their antimicrobial course. This is why education is crucial in stopping TB, as it helps patients understand why it is essential that they take the medicines for such a long time and sometimes without an apparent lack of symptoms. Education means talking to your patients about what causes TB, the way the disease is spread, how it is diagnosed, and what it is treated. Various researches have shown that patients who understand these concepts are more likely to adhere to their treatment. Last but not least, another challenge is bovine TB, as it has similar clinical symptoms with Human TB, and can lead to fatal results in terms of treatment and rehabilitatio if not properly diagnosed (more information in the STOP TB Toolkit below).
This is why IFMSA stronly agrees that the fight against TB need to be a collective and global one. Healthcare experts, professionals and individuals in-training from various health and social backgrounds must join forces and act as one.
In IFMSA, we are proud to be celebrating the Stop TB Day 2015. We have been preparing this campaign for the past couple of weeks and have supported our national members in various?ways:
We have built up a coalition with the IVSA and IPSF to push for collaboration at the local and national level and have suggested short and long-term activities;
We got full support from the STOP TB Partnership for the campaign and got published an article on interprofessional collaboration (read the article).
We have published an informational toolkit adapted to various sorts of?campaigns at the local level (click here);
We have created a picbadge (get it here) to be shared by the members on their social media accounts
And you, what will you do for the Stop TB Day 2015? Help us spread the STOP TB Partnership main message:
Reach the estimated 3 million people that are not diagnosed with TB;
Advocate to research for TB tests drugs to eradicate TB;
Join the WHO Post-2015 End TB Strategy and targets (see link).
We warmly invite you to follow us on the SCOPH-IFMSA Facebook Group & to?share your activities there! You can also register to our campaign form?to let us know what you have been up to and for us to support your efforts!
Join us in our collective journey to STOP TB!
Skander Essafi,
Standing Committee on Public Health Director 2014-15
On behalf of the SCOPH International Team