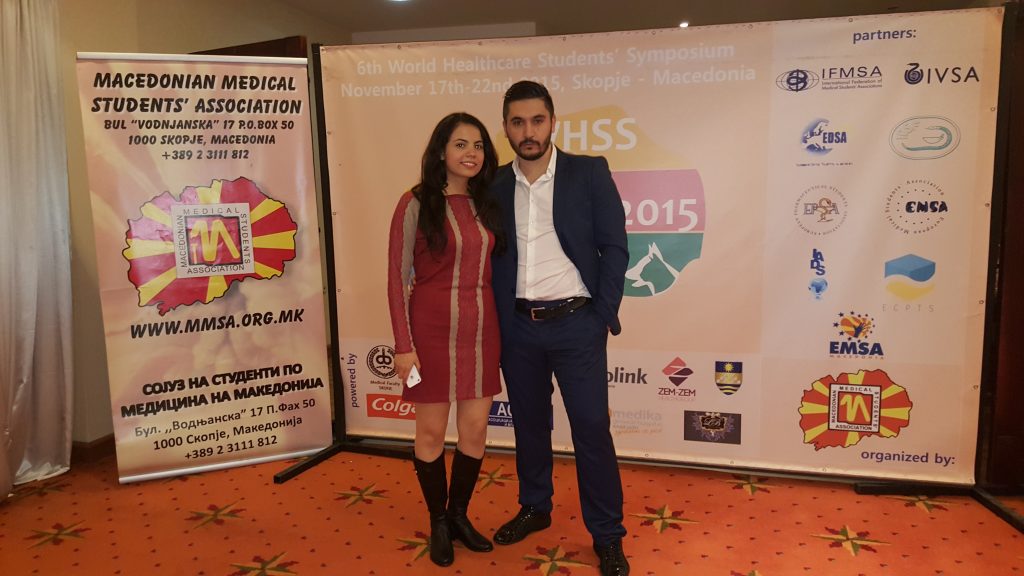 World Healthcare Students Symposium (WHSS) was founded in 2005, a fruit of a collaboration between 8 organizations: International Federation of Medical Students Associations, International Veterinary Students Associations, International Pharmaceutical Students Federation, ?International Association of Dental Students, European Medical Students Association, European Pharmaceutical Students Association ,European Dental Students Association ?and European Confederation for Physical Therapy Students. The symposium takes place every 2 years.
From the 17th till the 22nd of November 2015, MMSA-Macedonia was the host of over 200 students from different healthcare background for WHSS 2015 tackling 3 themes: Global Health and One health, Ethics and Equality- a global perspective and Developing Healthcare-Progressive therapies.
WHSS 2015 was a good opportunity for networking with stakeholders representatives, motivated passionate healthcare students and professionals representing intern society Russia, Royal Veterinary College(UK), Pharmacy Without Borders, Veterinary Without Boarders, GAvi organization and so on.
For more information about the speakers, check out the website: http://whss2015.com/#speakers
IFMSA has the opportunity to deliver 2 workshops and to be part of a panel discussion addressing variety of topics such as One Health, Antimicrobial Resistance, Family Planning, Health Ageing, Global Health and Advocacy.
The call for organizing committee for WHSS 2017 and IFMSA representative at the Joint working group will be released in January 2017. So, keep your eyes on IFMSA servers if you would like to be part of this journey.
Author: Marwa Daly, IFMSA Liaison Officer to Student Organisations for the term 2015-2016