IFMSA at the Annual Meeting of the Pan American Health Organization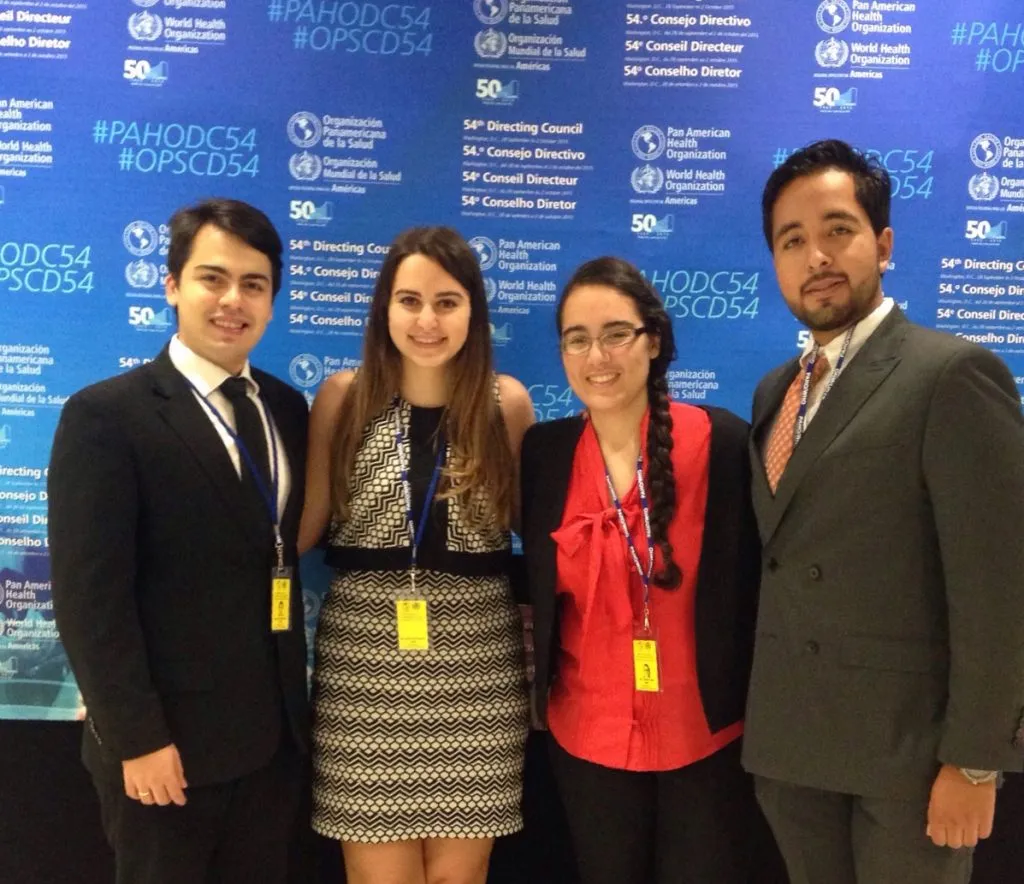 The 54th Directing Council of the Pan American Health Organization (PAHO) is currently taking place in Washington, D.C., from September 28 to October 2, 2015.
Its the 67th Session of the Regional Committee of WHO for the Americas.?IFMSA is represented by a delegation of four members that collectively speak all four official languages of PAHO:
Arthur Mello (Liaison Officer for Public Health issues)
Aline D. Khatchikian(IFMSA-Quebec)
Chrine Zam (IFMSA-Quebec)
Jorge Acosta (IFMSA-Mexico)
PAHO, founded in 1902, is the oldest international public health organization in the world. It works with its member countries to improve the health and the quality of life of the people of the Americas. It also serves as the Regional Office for the Americas of WHO.
The 54th Directing Council brings together ministers of health and other high-level delegates from countries throughout the Americas for five days of discussions and decisions on regional public health. This year the meeting will examine priority health issues ranging from violence against women and dementia in the elderly, to antimicrobial resistance, workers health, tuberculosis and viral hepatitis. Most of these topics are part of the IFMSA advocacy priorities for the Americas Region and will be properly addressed by our delegation.
We have been following all the discussions happening in the main room and also in the side events, what gives a good opportunity to be easily recognized by Member States and other stakeholders. IFMSA was delighted that the Health Minister of Peru, H.E Anibal Velasquez, mentioned the involvement of IFMSA members in including health in climate change policies at COP20.
Immunization was discussed thoroughly, the main points being universal health coverage and the importance of having cost-effective vaccines to ensure accessibility. Violence against women and dementia in the Americas were also addressed in session.
IFMSA also had the chance to participate in PAHOs #safefood campaign and to meet with health leaders from the Americas. Following a side event about eradicating onchocerciasis in the Americas with special guest Dr. Margaret Chan, IFMSA had the opportunity to discuss with Dr. Carissa F. tienne, Director of PAHO, about the importance of public health and policy making.
We will provide you with more information during the PAHO Directing Council and will keep on posting updates on twitter. Follow us @ifmsa and #PAHODC54 .